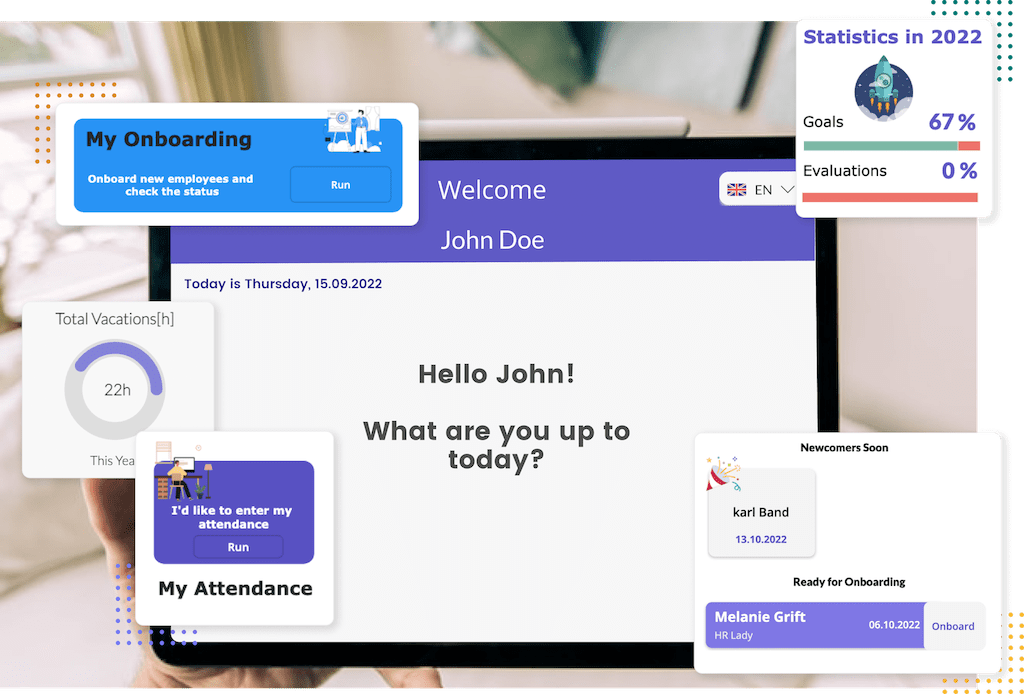 My HR can expand and enrich your HR process thanks to the possibility of full app customization.
Track and log employee hours in the automated payroll module to preclude human mistakes.
Our Plug & Play functionality can connect any Third-party integrations via API connectors.
We hold easy-to-use strategies throughout My HR solution.